End of Line solutions
We offer solutions for palletizing boxes, bags, or crates by automatic stacking methods.
A palletizer is a machine which automates or simplifies the process of stacking product containers onto a pallet.
The choice of a palletizer depends on the type of product packaging such as bags, drums or boxes, level of automation.
Palletizers find applications in all major industries including food, chemical, and pharmaceutical.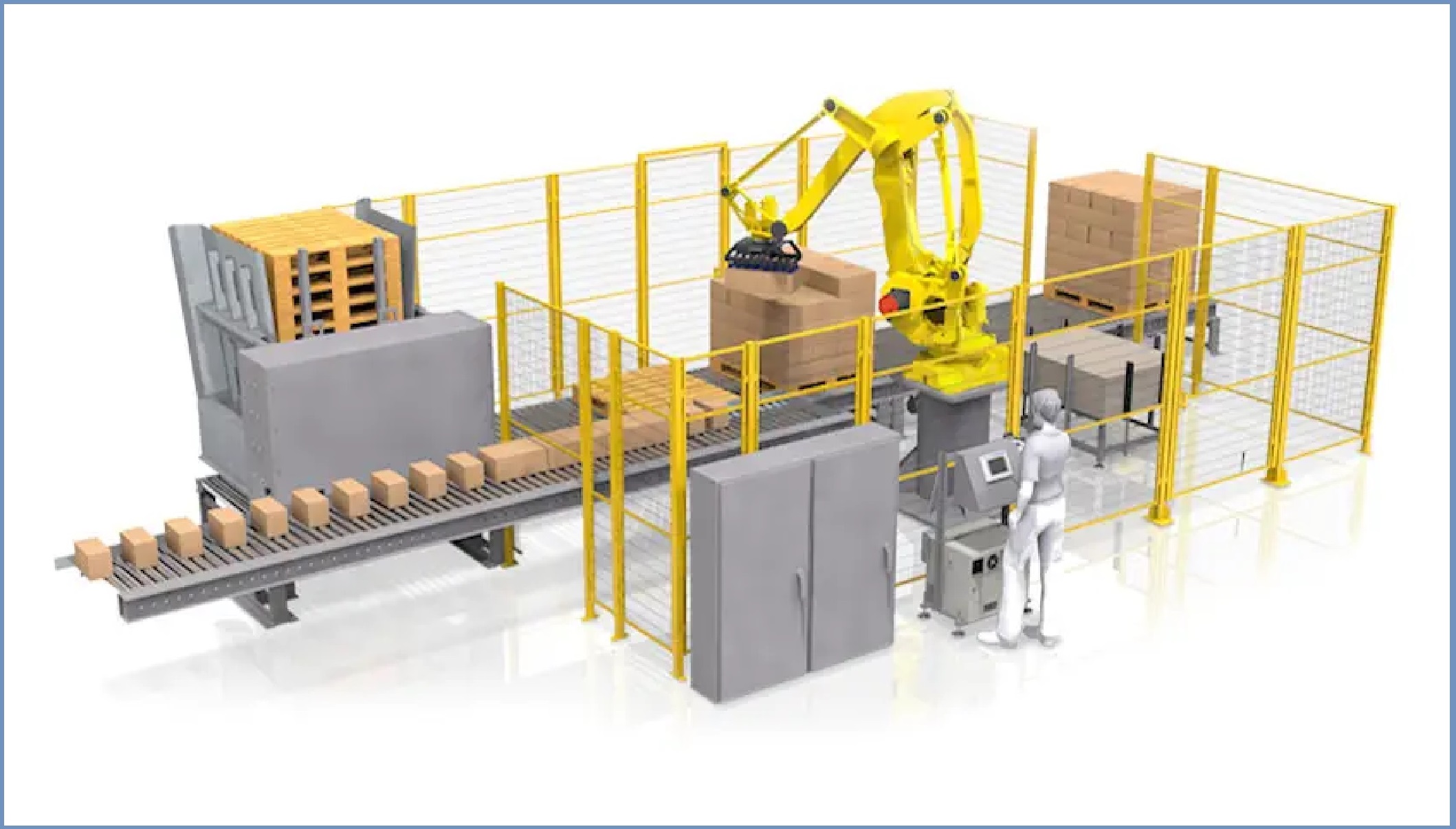 Get in touch with our experts to find a palletizing solution that works for you.