Industrial Spare parts
Raneen supplies a full range of conveyor components and spares.
We offer our customers the following for their new and existing conveyors:
Slate Top Chain (Plastic & Steel Chains).
Modular Plastic Chain.
Guide Rail Components.
Support System Components.
Drives (VFD's) & Gear motors.
Services and maintenance.
Please feel free to contact us at any time to get more details and quote.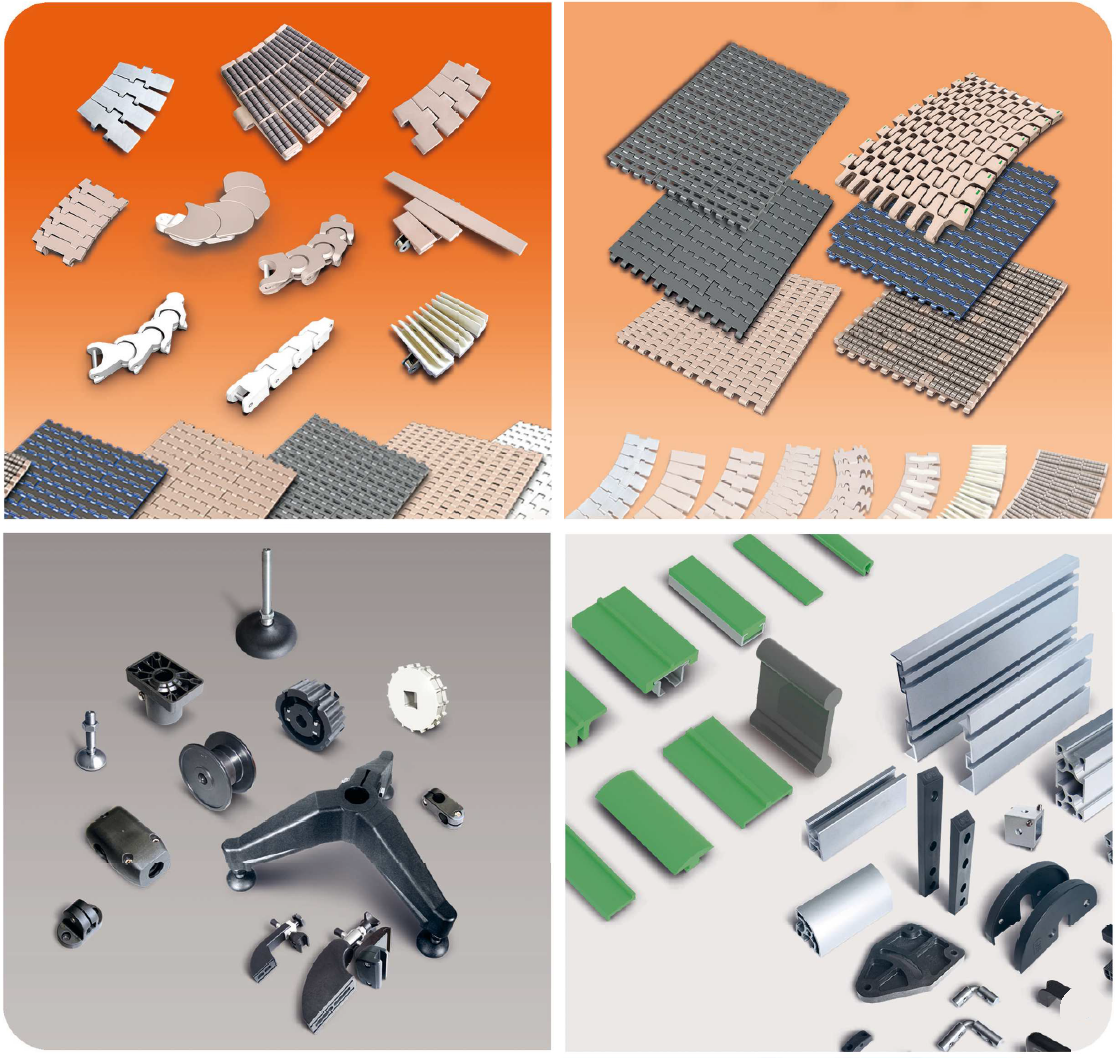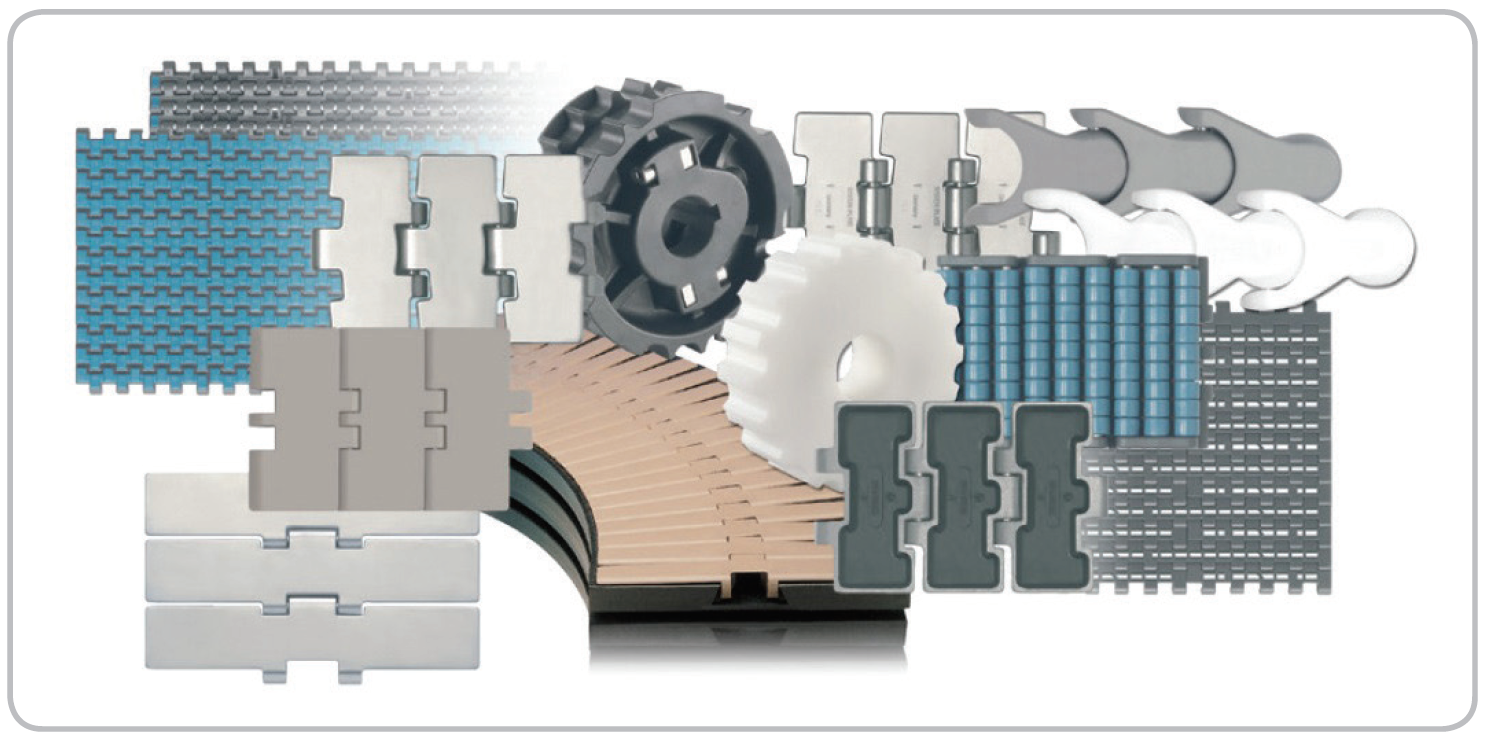 TableTop and MatTop Products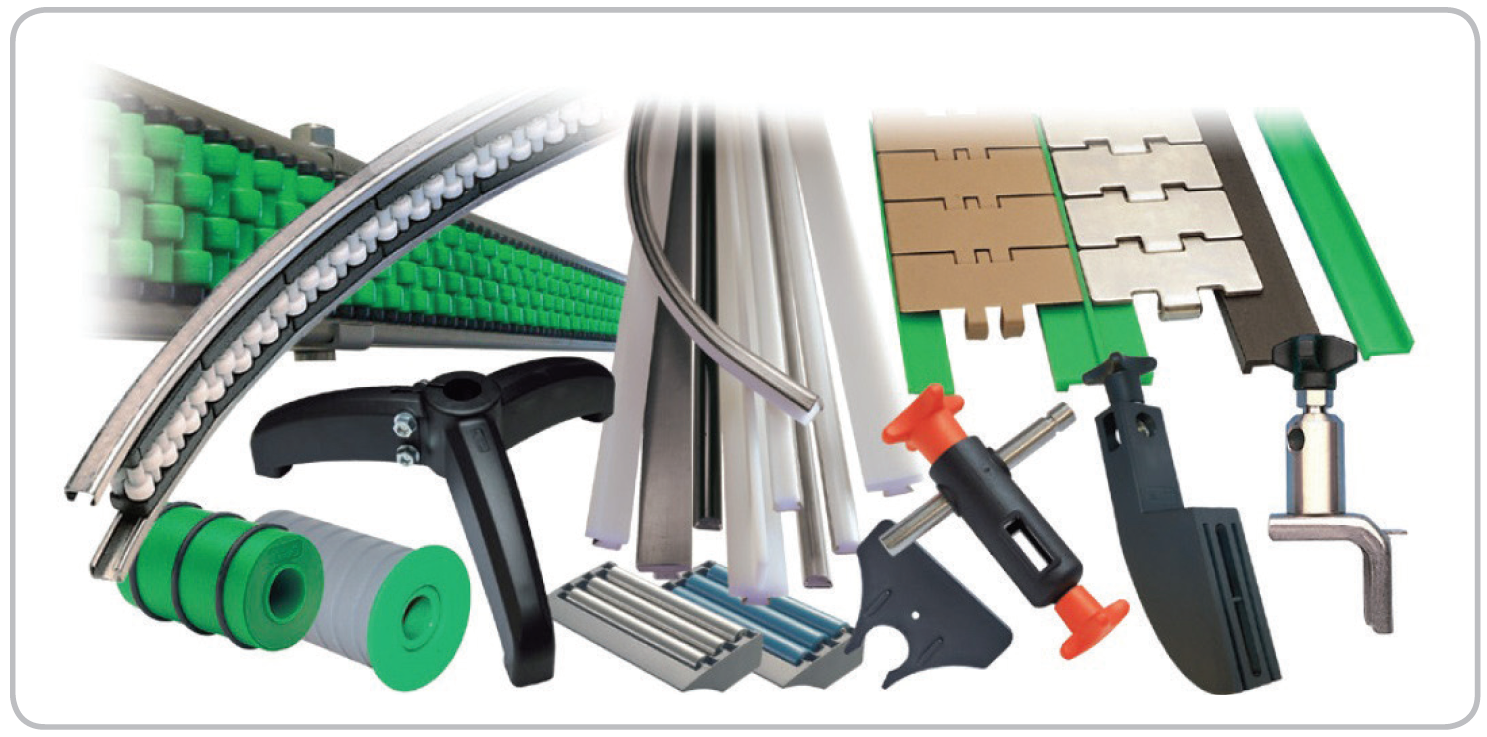 Gearbox and Electrical Products